The cabinetmaking workshop, the historic heart of Ateliers Chapuis, aims to restore and preserve precious wood furniture, works of art by masters of the 17th and 18th Centuries. Our cabinetmakers also rely on their mastery of traditional techniques to create furniture both in antique styles and with a decidedly contemporary look.
Cabinetmaker: passion for detail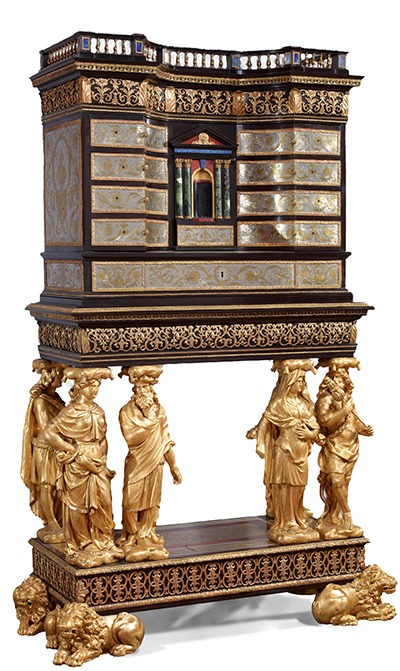 A master cabinetmaker, Jean-Baptiste Chapuis works with a team of experts and enthusiasts of artistic furniture. Cabinetmakers and artists trained in traditional techniques, they work with the greatest respect for the authors and history of the pieces entrusted to them.
Museums, institutions, and art lovers trust them to restore decorative furniture whose particularity is to be in solid wood covered with a plating (marquetry, mosaic, etc.), often made up of numerous pieces and rare materials.
Cabinetmakers and ornamental sculptors work in coordination within Ateliers Chapuis and the gilders practice different techniques of gilding on wood.
Their precision, artistic sense, experience, and knowledge of art history allow them not only to preserve or restore works damaged over the centuries, but also to create furniture and decorative objects in traditional styles, in complete accordance with prestigious interiors of historical heritage.
The term "menuisier en ébène" (meaning "ebony carpenter") was first used in 1608 in reference to the fact that the wood in cabinetry furniture was most often ebony, a precious material which at the time was called "Indian wood". Today, the cabinetmaker (or "ébéniste") is the one who designs and manufactures furniture that is both functional and decorative.
In this spirit, Ateliers Chapuis design and produce their own contemporary furniture, which fits perfectly into the layouts and interior decoration of modern architecture.