Jean-Baptiste Chapuis Ateliers offer original creations, furniture, and decor in wood. Whether it is to perfect the layout of a house of character, of historical heritage, or as part of an innovative contemporary architectural project, the design and drawing are carried out in our workshops by a team directly linked to manufacturing.
Designer and Author, the ideas and hands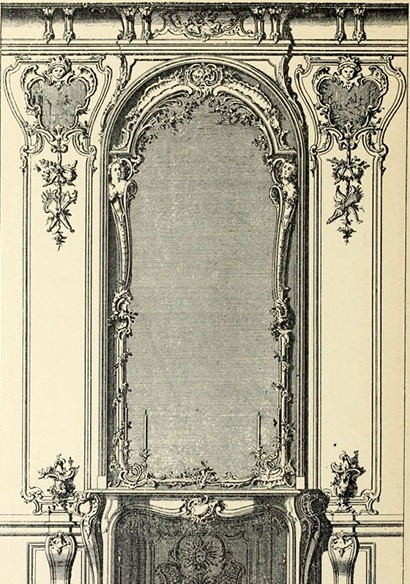 Cyril Chapuis is in charge of Artistic Direction and coordinates the tailor-made design of interior decoration masterpieces.
Ateliers Chapuis creates wooden decors in the style of the great French centuries. Depending on the period and architecture of the house, wood panelling or libraries are adapted to a variety of styles (e.g., Louis XIV, Louis XV, Regency, Directory) to maintain their authenticity.
Ateliers Chapuis have a library of old and modern works, which constitute a rich archive. These works, some of which date back to the 17th Century, on the techniques of the art of carpentry and cabinetmaking, the history of France, art, and furniture, serve both as reference and source of inspiration.
Ateliers Chapuis create daring and modern pieces, based on the aesthetic desires of our clients as well as a study of the dimensions and constraints of the location. Traditional carpentry techniques are put at the service of contemporary design, guaranteeing a combination of quality and durability.
Innovation is also present through techniques developed internally within the Ateliers: by combining glass and solid wood, the Sylvalux line offers the possibility of stunning creations, as daring as they are elegant.